Abilene Branch AAUW awards scholarships to 'non-traditional' female 2nd semester Freshman, Sophomore level students, and Junior level students pursuing an Associate or Bachelor Degree from an accredited local college/university and Post Graduate Female students 25 years or older.
We are currently seeking qualifying applications for the 2021 'Women of Promise & Courage' Scholarships to be awarded at the 11th Annual 'Women of Outstanding Achievement' in April, 2021.  Applications are due no later than Thursday, December 31, 2020.
 (Download 2021 Scholarship Application Forms Below)
2021 Application Forms for Undergraduate Non-Traditional Female Students
2021 Application Forms for Graduate /Post Graduate Female Students

2020
Women of Outstanding Achievement 
Honorees
    Donna Doughtery
    Joy Ellinger 
    Nancy Estes
   Fran Stone
   Pam Tippen
2020 Women of Promise & Courage 
Undergraduate Scholarship Recipients:
         Jazen Blake, McMurry, Nursing Major
         Traci Curtis, McMurry, Early Childhood Education
         Kayla Castillo, McMurry, Sociology
         Brenda Johnson, Cisco, Associate Degree in Nursing
         Chrystal McCutchen, McMurry, Biomedical Science
Graduate Scholarship Recipients:
        Ariel Bloomer, ACU, Master of Divinity
       Jennifer Elliott, McMurry, Master of Accounting.

Due to the current COVID-19 epidemic and in accordance with the guidelines from the CDC, Abilene AAUW CANCELED the annual 2020 Women of Outstanding Achievement Scholarship fundraising luncheon. We are in the process of RESCHEDULING this event for April, 2021. We invite you to join us at that time to honor our 2020 Women of Outstanding Achievement and 2021

Women of Promise & Courage

 scholarship recipients.
All Public and Individual Group meetings of Abilene AAUW Branch have been CANCELED through the duration of 2020.



---
Women are not new to leadership; think of Cleopatra or Queen Elizabeth. Think of the women who led the civil rights and education reform movements. But women are still outnumbered by men in the most prestigious positions, from Capitol Hill to the board room. Barriers and Bias: The Status of Women in Leadership examines the causes of women's underrepresentation in leadership roles in business, politics, and education and suggests what we can do to change the status quo.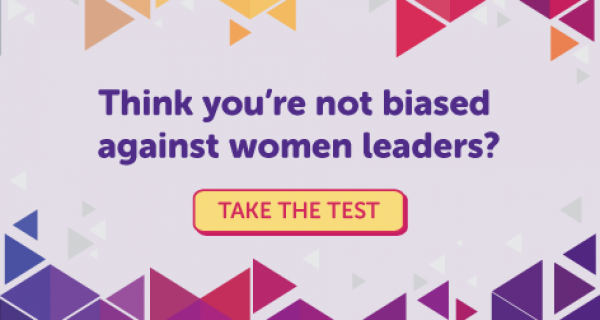 ---
If asked, most of us would say that discrimination against women in the workplace is wrong and unacceptable. Unfortunately, research shows that treating women and men equally in hiring decisions, job evaluations, and leadership positions is more of an ideal than a reality. So if we agree that sex discrimination is wrong, why is it still happening? One answer is that many of us harbor unconscious biases that can affect our judgment, even though we may be unaware of them. Uncovering these unconscious, or implicit, biases can be the first step to eliminating them.
So how do we uncover them? AAUW has collaborated with Project Implicit and Harvard University researchers to create a test that looks at the mental associations we make between gender and a variety of concepts, many of which affect our beliefs about women in positions of leadership.
---

On December 2, 1932, thirty-two women led by Mrs. Jewell Davis Scarborough met to organize a unit of the American Association of University Women (AAUW) in Abilene, Texas. Throughout its 80 years, Abilene AAUW has advocated, provided educational opportunities and scholarships, made significant contributions to the Abilene community culture and supported equity for women and girls.

AAUW 130 Year Legacy: AAUW, representing more than 170,000 members and supporters across the United States, as well as 1,000 local branches and 800 college and university partners, is the nation's leading advocate for education and equity for women and girls.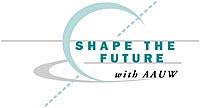 Meetings of the Abilene Branch are held on the third (3rd) Saturday of the month, September – May at 10:30 A.M.  Location is announced monthly.  All meetings are "Shape the Future" meetings. New members to AAUW joining at the Branch event receive a 50% discount on National Membership Dues.

Members are encouraged to bring guests and prospective members to all of our Branch events. New members to AAUW receive a 50% discount on National Dues.